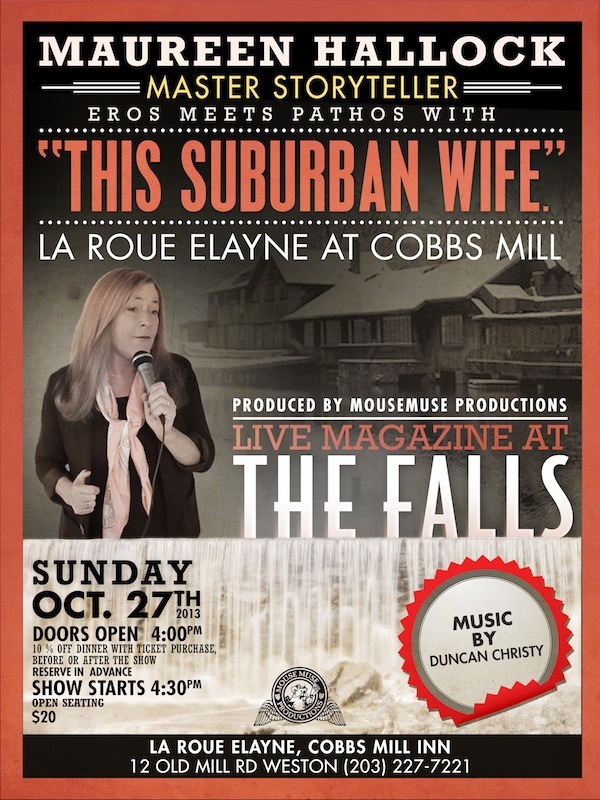 Hear Maureen Miller Hallock muse on the current state of advertising to men and to woman, all wanting to boost their sexual power with meds you see on the 6:00 PM news.
And as if Maureen's brilliant observations about Suburban Wifery weren't enough, she will work in tandem with absolutely the opposite voice, Steve Bellwood. British, coal mining kid from Northern England who will dazzle you with his "When the Old Man Died" monologue.
Sunday, Oct. 27th, doors open at 4:00 PM, show starts at 4:30 PM.
$20, open seating, at La Roue Elayne at Cobbs Mill Inn, 12 Old Mill Road, Weston (203) 227-7221.
10% off dinner with ticket purchase. Dinner reservations strongly suggested.